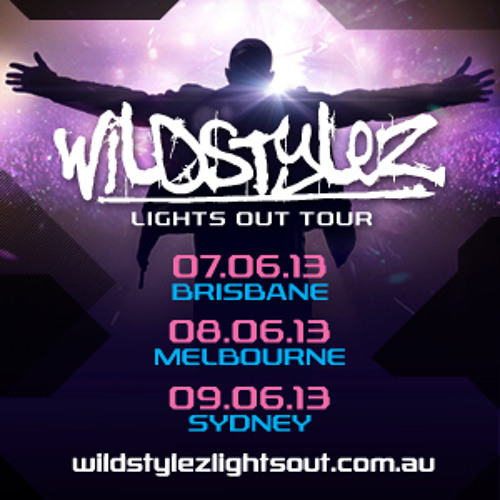 Deze week kondigde Wildstylez in samenwerking met Q-Dance zijn nieuwe tour door Australie aan, de Lights Out Tour. Op 7, 8 en 9 Juni zal hij de steden Sidney, Melborne en Brisbane aandoen met zijn internationale Hardstyle sound. Dat doet hij natuurlijk niet alleen, maar samen met andere artiesten als the Alpha² and MC Villain en in combinatie met de lokale Hardstyle talenten daar.
Wildstylez Lights Out Tour – De Trailer
Dillytek Promo mix
In het kader van deze tour worden er de komende weken verschillende promomixes vrijgegeven en vandaag dus de eerste van het Australische duo Dillytek. Zij zullen samen met Wildstylez optreden wanneer de tour Sidney aandoet. Deze talenten zijn ondergebracht bij het Dutch Master Works label en produceerde de laatste tijd wat lekkere platen. Check hieronder dus snel hun promomix. Daarnaast zullen de komende promomixes natuurlijk ook hier geplaatst worden!
Tracklist
01. Hardforze & Audio Damage – Let The Music Play (Dillytek remix)
02. Omegatypez – Beyond My Power
03. Sunny Marleen feat. Alisa Fedele – Dirty Liar (Toneshifterz remix)
04. Zatox – Check Out The Drop
05. Kodex – Illusion
06. Waverider – Pride
07. Avicii & Nicky Romero – I Could Be The One (Dillytek bootleg)
08. T.A.T.A.N.K.A Project – DJ's Life (Raxtor remix)
09. Dillytek – Our Legacy
10. Audiotricz – We Are As One
11. Waverider & Digital Punk – Back 2 Life
12. Dillytek – Alive
13. Skrillex & Damian Marley – Make It Bun Dem (Coone remix)
14. Audiofreq ft. MC DL – Set It Off
15. Zatox – Brutal
Tracklist
01. Geck-e – Body Flow
02. Smoke – Kavir
03. Madame – Realness
04. Acti – Waykee
05. Geck-e – She Likes It
06. P.E.M.- Another Attempt
07. Stana & Hawman – Futuristic Nonsense
08. Spektre – Power of Five
09. The Advent & Industrialyzer – Massive Waves
10. Stigmata – Latah
11. Hawman & The Engineer – Wretched
12. Gatty – Down to Zero
13. Gatty – IDDQD
14. Gatty – Drone